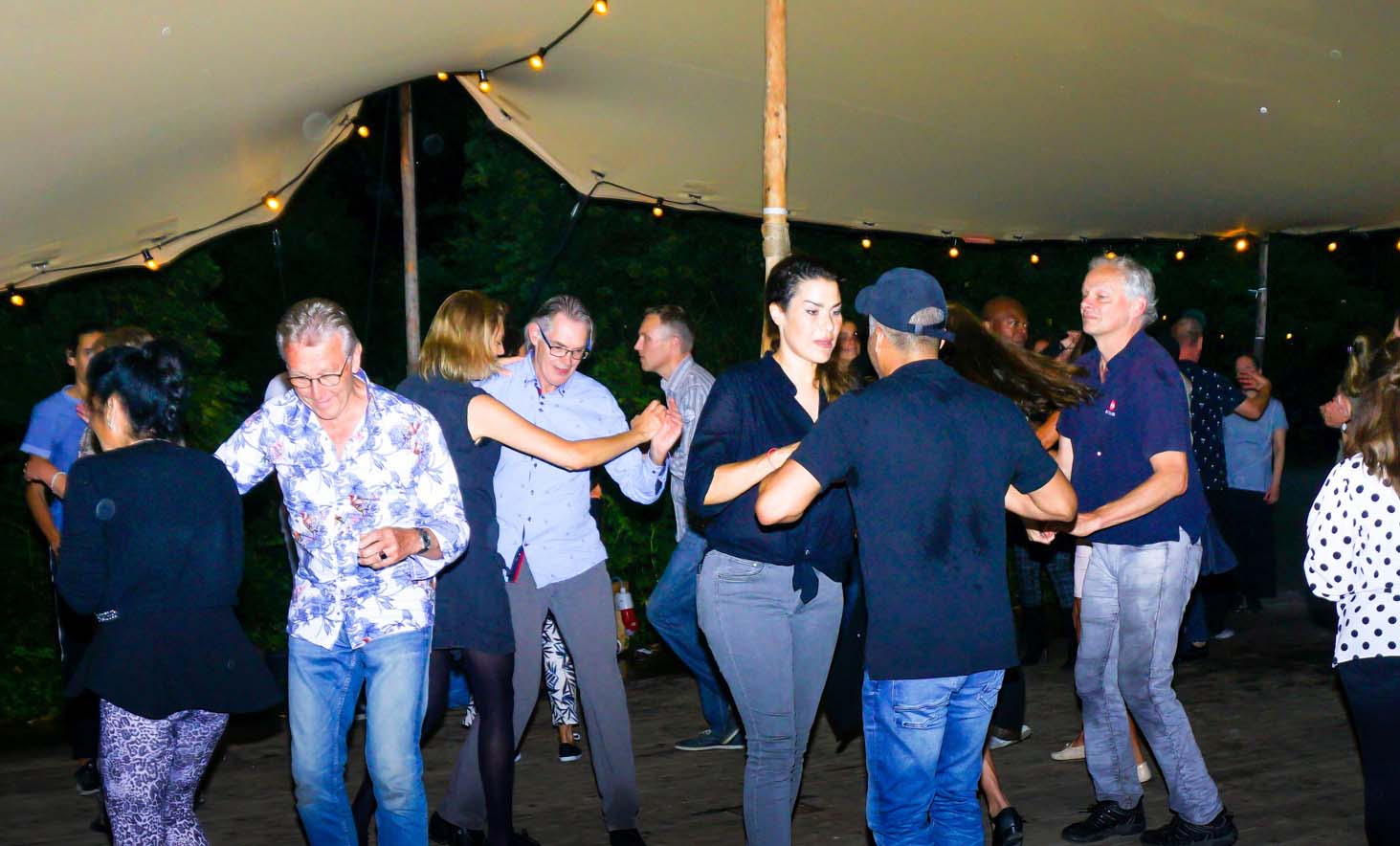 de gezelligste lessen vind je in amsterdam noord
tolhuistuin 2023
/01
het team
---
feelgood dancing
Deze zomer is er weer volop buiten dansen onder de grote tent in de Tolhuistuin in Amsterdam Noord (bij de pont) Tolhuisweg 3.
Van 1 juni tot en met 31 augustus kan je iedere woensdag je skills upgraden óf kennis maken met veel verschillende dansen.Wij zijn er supertrots op dat we een prachtige samenwerking op hebben kunnen zetten met de allerbeste professionals in de business! Daardoor kunnen we een uiterst gevarieerd programma neerzetten. Een greep uit het programma: naast de bij jullie bekende Salsa en Bachata duiken we onder andere in de wereld van de Rock 'n' Roll, Samba, Argentijnse Tango, Rueda de Casino en Kizomba.
Met klinkende namen als Isaac Douglas (DE/BR) en Arjan & Marianne (Tango Amsterdam), ook onze eigen topdocenten Joëlla, Peter en Vanessa Mambi zullen jullie meenemen in hun danswereld.
Na de workshop is er gelegenheid om te oefenen tot 22.00 uur.
| | | |
| --- | --- | --- |
| 7 juni | 19.30u Forro/Samba | Isaac Douglas & DJ Gatinha |
| 14 juni | 19.30u Ladies Styling, 20.30u Salsa Int/Adv | Vanessa Mambi – SalsaSirena |
| 21 juni | 19.30u Salsa: van Simpel naar Super Beginners + | Peter – SalsaSirena |
| 28 juni | 19.30u Bachata voor Koppels Beginners + | Joëlla – SalsaSirena |
Bijdrage:
€ 15 per persoon, als er 1 workshop geprogrammeerd staat, 19.30-21.00u, chill till 22.00u.
€ 10 per persoon per workshop als er 2 workshops geprogrammeerd staan. Workshop 1 19.30-20.30u, workshop 2 20.30-21.30u, chill till 22.00u. Er is dan ook een combideal mogelijk, wil je beide workshops volgen betaal je daarvoor € 17,50

Na de workshops kan er tot 22.00 uur gedanst worden.
Betalen met PIN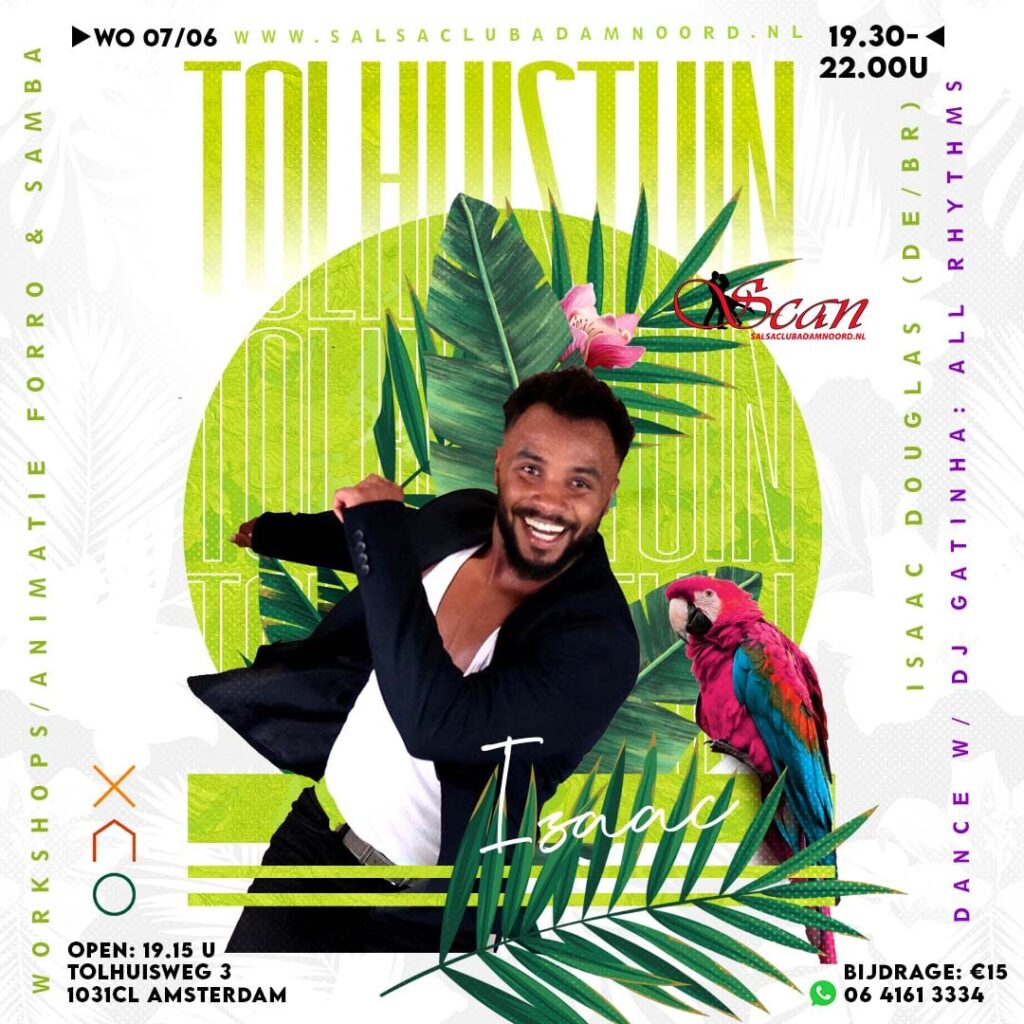 7/6 isaac & dj gatinha
Isaac Douglas
Isaac geeft maar liefst 2 workshops voor de prijs van 1: Forró en Samba.
Danservaring is niet vereist en een partner ook niet.
Daarna lekker dansen met DJ Gatinha die alle stijlen muziek speelt tot 22.00u.
Geef je snel op!

For 20 years, Isaac Douglas brightens the Brazilian dance floor with his special ability to create a joyful and yet focused learning atmosphere. Besides conveying details and techniques in his lessons, Isaac Douglas also wants the students to discover their own body and movements. Meer lezen ->
---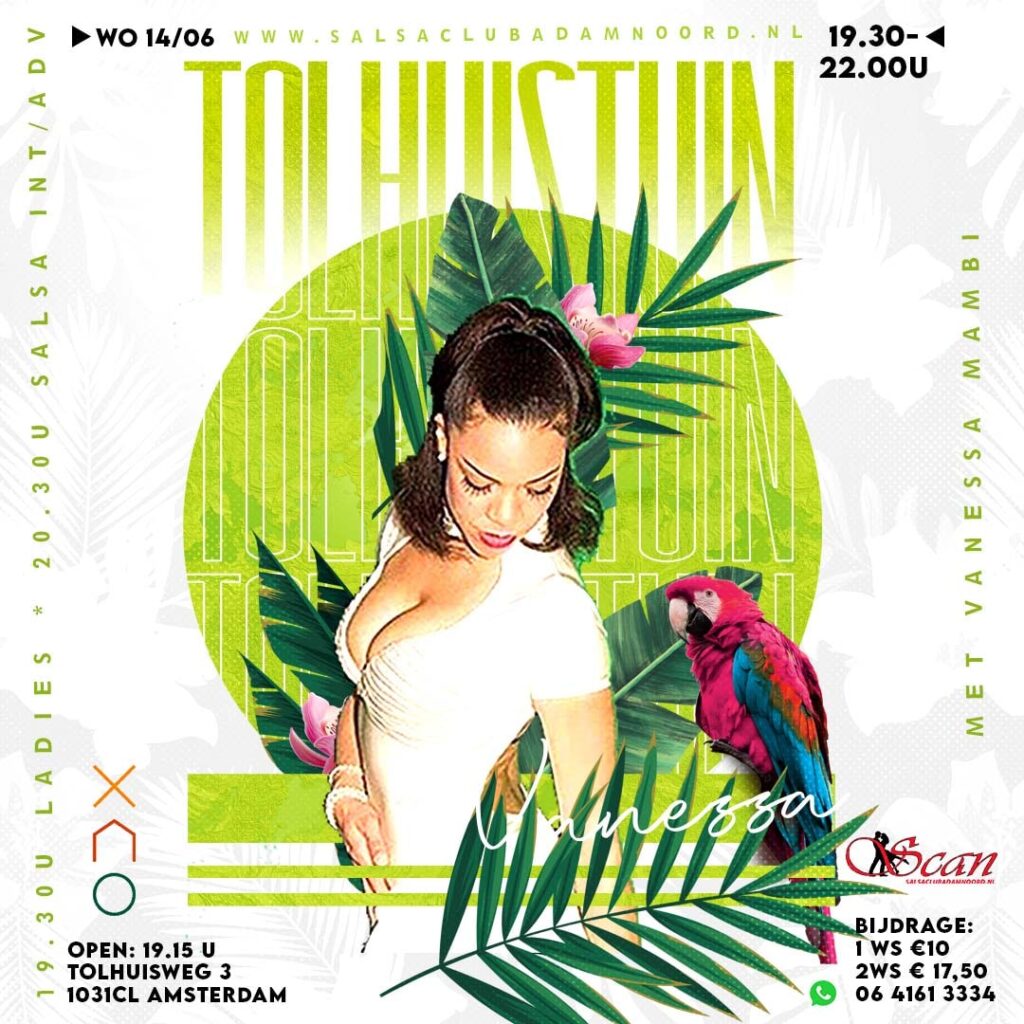 14/6 styling en salsa int/adv met vanessa mambi
Vanessa wordt wel de Salsa Diva van Nederland genoemd, en niet zonder reden:
|Jarenlang trainde ze haar eigen showgroepen, en verwierf nationale en internationale bekendheid door haar Styling en Techniek workshops.
Eigenlijk heeft ze voor een andere carrière gekozen, maar het bloed kruipt waar het niet gaan kan….
Speciaal voor SalsaSirena heeft deze ex- miss Curacao haar dansschoenen weer afgestofd, en geeft ze deze workshops: Ladies Technique & Styling en Salsa voor koppels int/adv.
Dus grijp je kans en kom meedoen!

---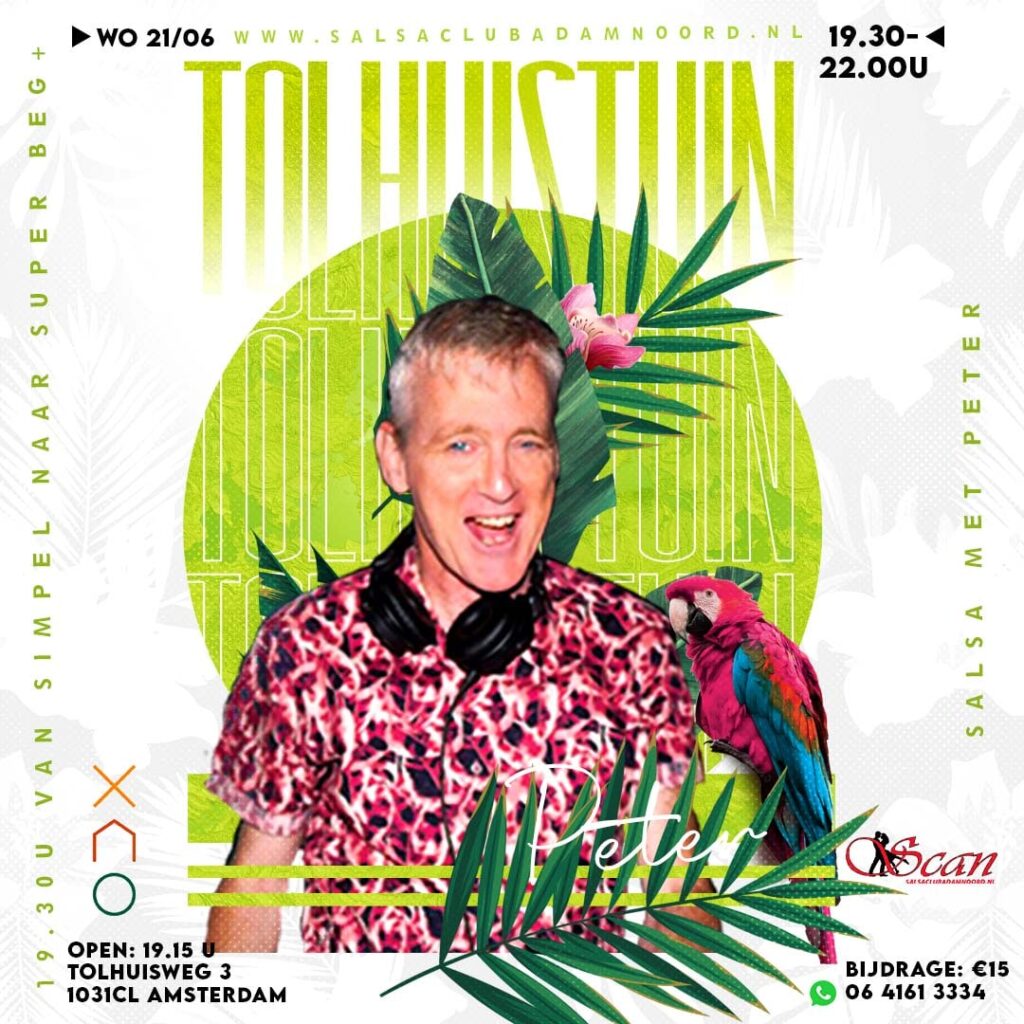 21/6 salsa beg+ met peter
Peter is al jarenlang een trouwe en geliefde docent van SalsaSirena.
Bovendien is hij onze huis-DJ.
Zou je je Salsa wel wat interessanter willen maken zonder nou meteen super ingewikkelde figuren te moeten uitvoeren?
Dan is deze workshop voor jou!
Hier leer je hoe je van technieken die in je basispakket zitten met een paar trucs ingewikkeld ogende combinaties maakt.
Dat scoort bonus punten!
Voor de volgers extra aandacht voor Styling en bewegingen die je kunt maken zonder dat je daar je partner voor nodig hebt.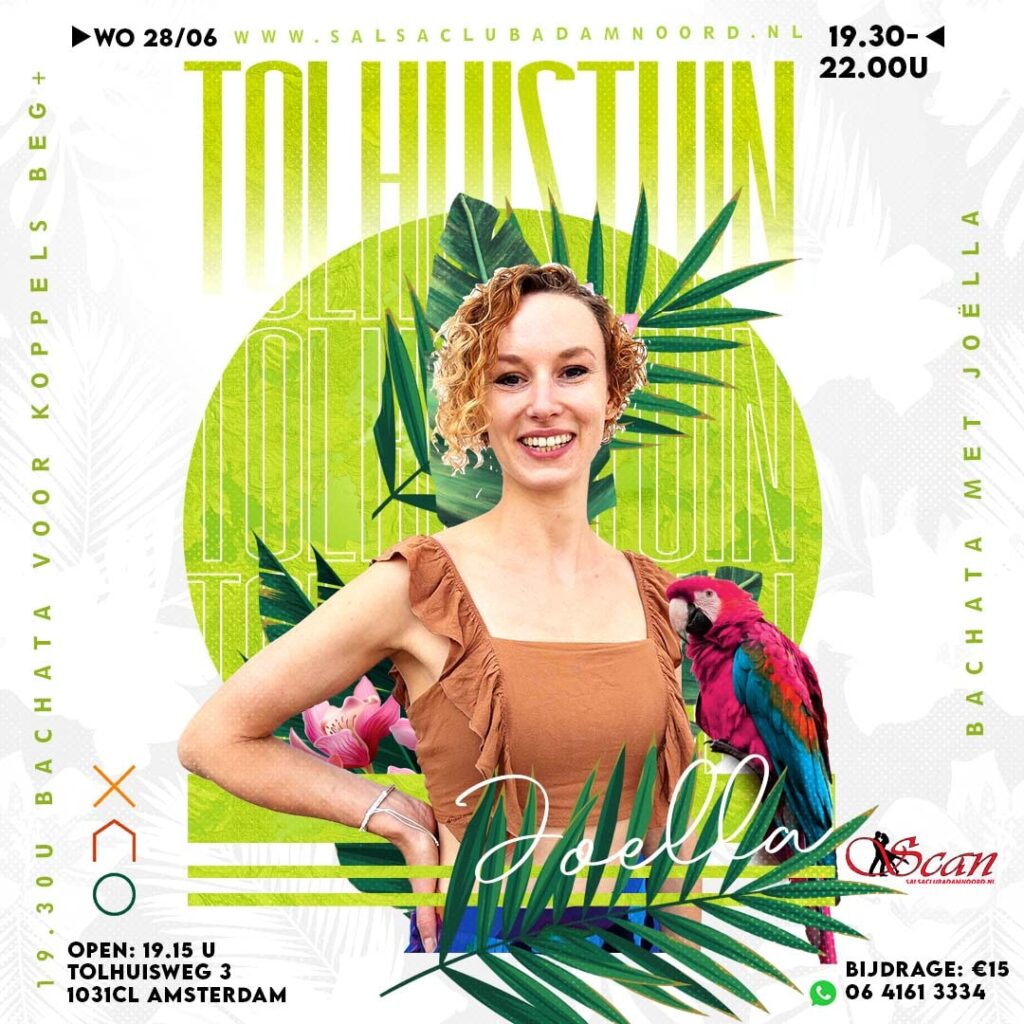 28/6 joëlla
Joëlla is alweer een aantal jaar een zeer gewaardeerd docente van SalsaSirena.
Bekend om haar techniek en styling (niet voor niets was ze finaliste van het NK Salsa Solo) geeft ze les op de zondagen in Amsterdam Noord.
We hebben haar kunnen strikken voor deze Bachata workshop in de Tolhuistuin met partner voor deze gelegenheid Juliën Seca.
Meedoen kan al met basiskennis Bachata.
Daarna lekker dansen tot 22.00u
---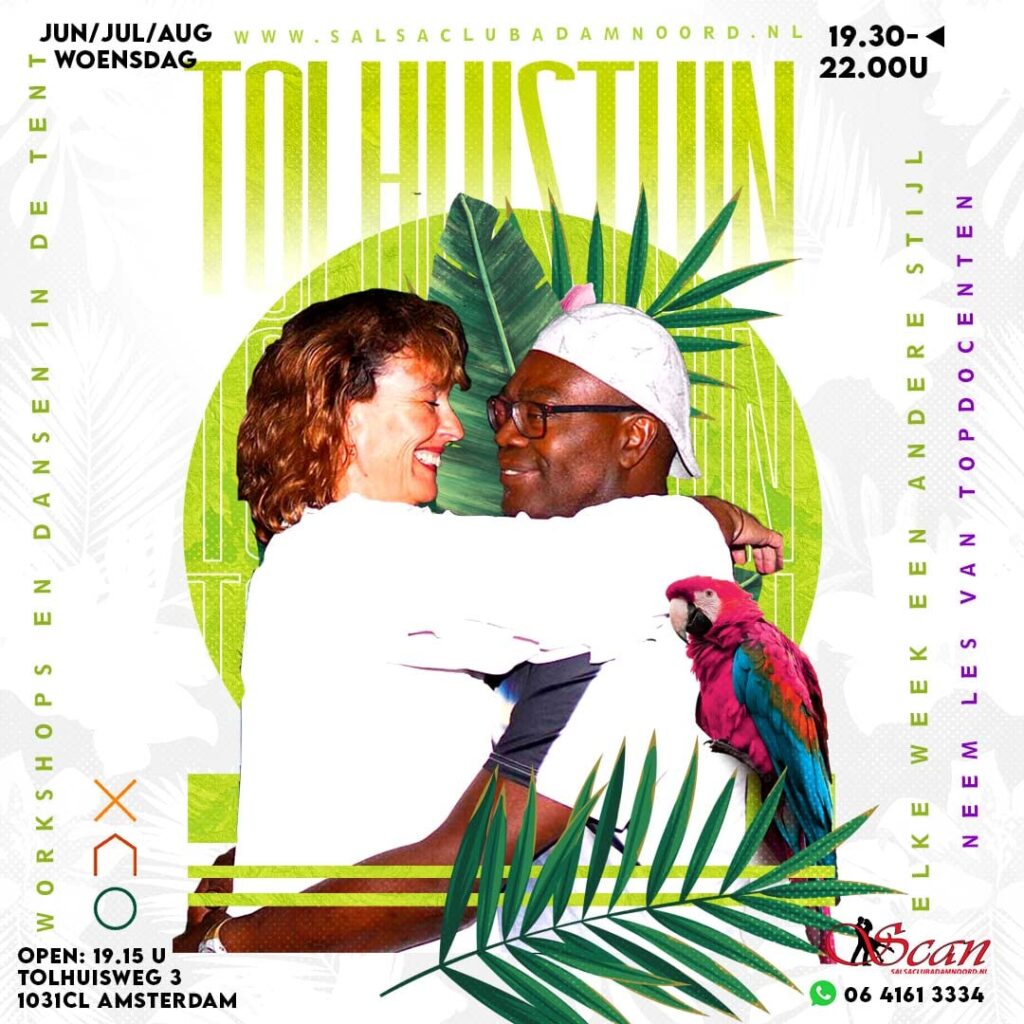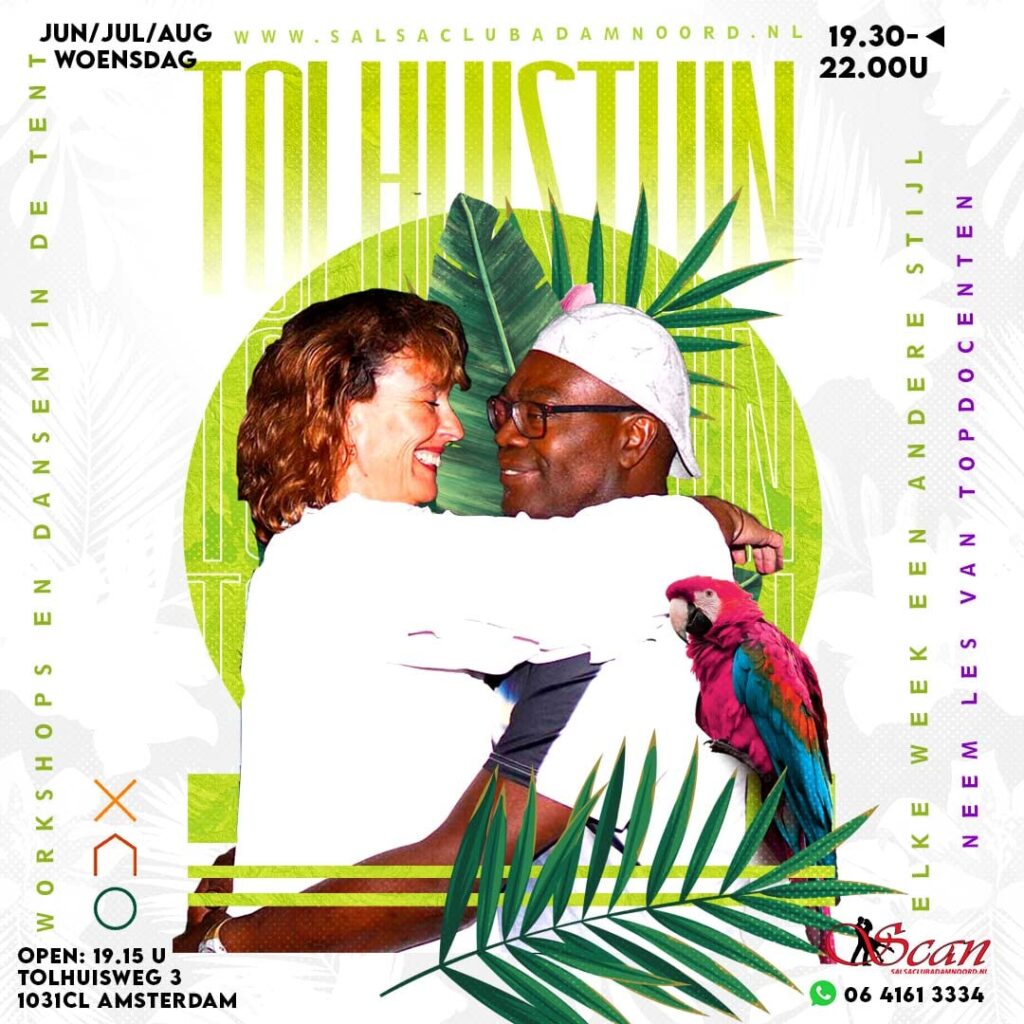 ---