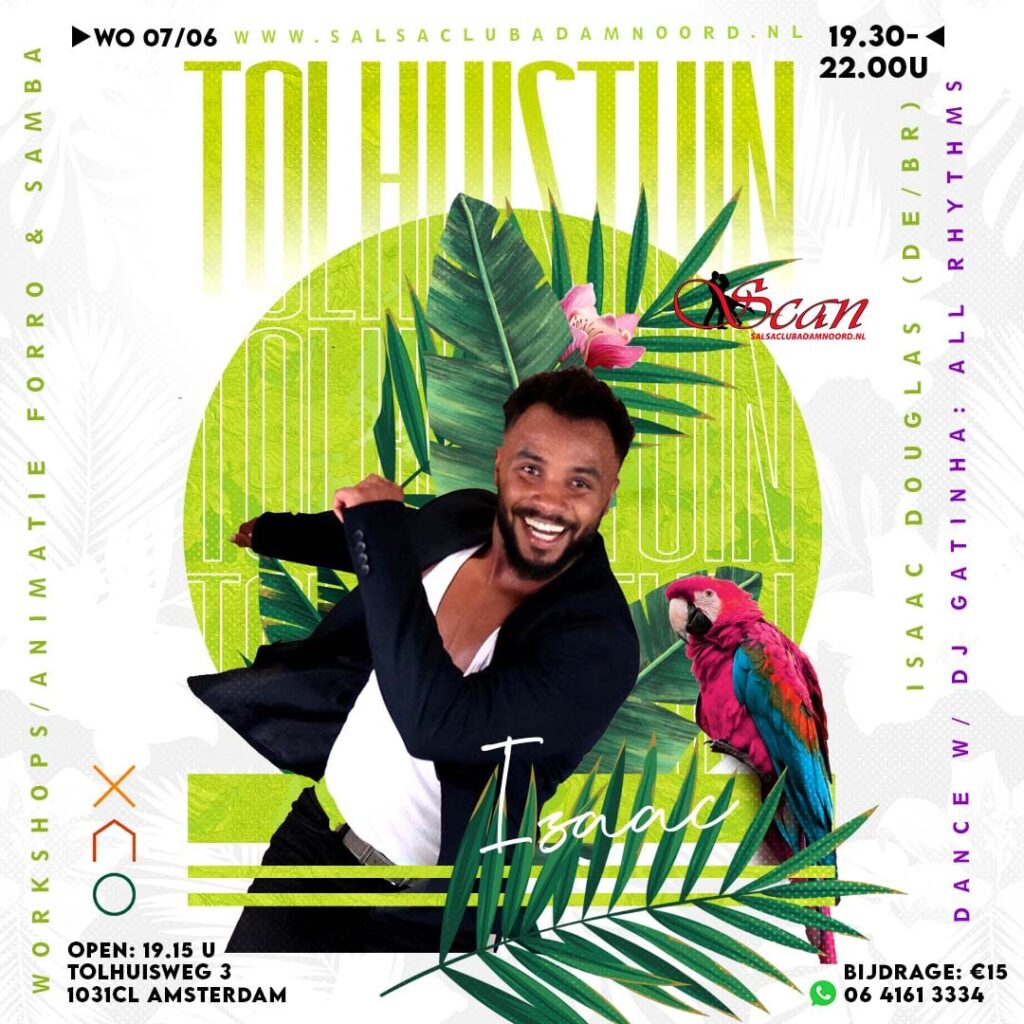 For 20 years, Isaac Douglas brightens the Brazilian dance floor with his special ability to create a joyful and yet focused learning atmosphere.
Besides conveying details and techniques in his lessons, Isaac also wants the students to discover their own body and movements.
He teaches, amongst others, Samba de Gafieira, Samba no Pé, Soltinho, Forró, Salsa, Zumba, Zouk, and Bolero.
Isaac Douglas began his dancing career at the age of 12 in Rio de Janeiro (Brazil). As time passed by, he learned from and worked with various famous dancers such as Carlinhos de Jesus, Carlos Bolacha, Sheila Aquino, and Marcelo Chocolate.
In 2010, Isaac Douglas even featured the album "Acesso" by Alcione – one of Brazil's top singers. Since 2012, Isaac Douglas brings his passion to the world – for example, he has toured Japan, Europe, Argentina, and the United States. Now he is here for you – So, come and let's enjoy together!