16-25 september 2022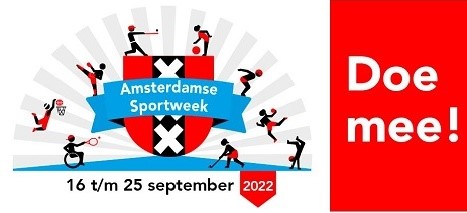 SalsaClub Adam Noord organiseert in de Amsterdamse Sportweek
MINICURSUSSEN LATIN DANSEN (SALSA, BACHATA, MERENGUE)
voor 55+ers in Amsterdam Noord.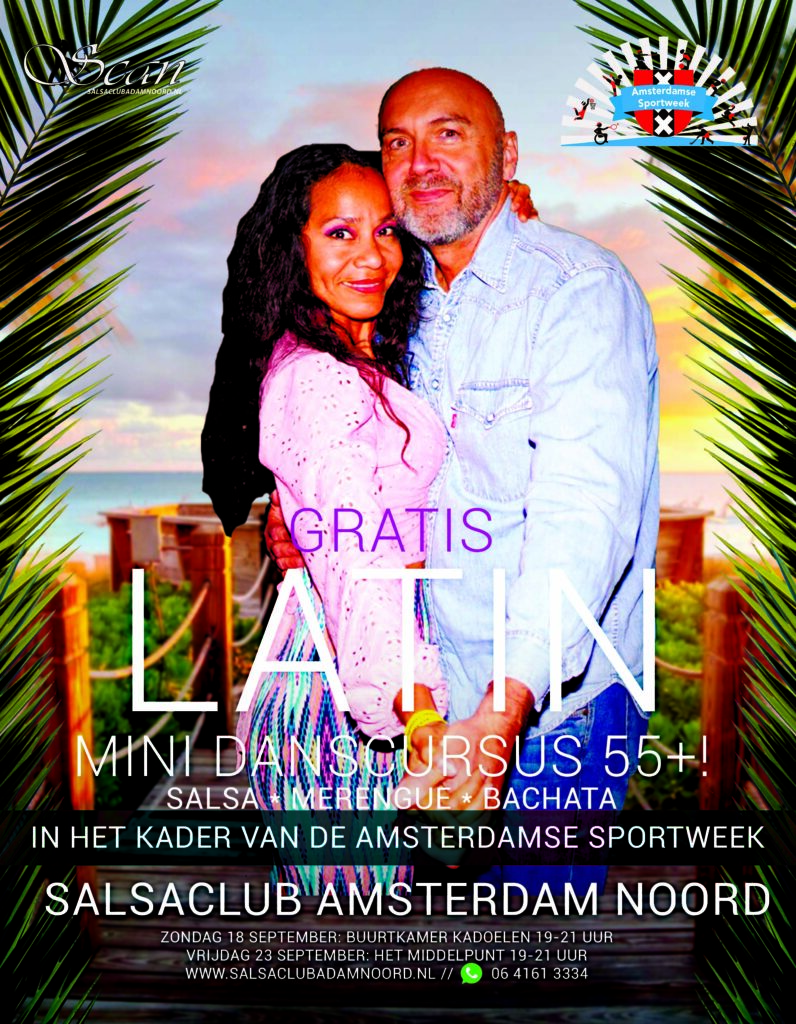 Dansen is goed voor je lijf en je brein!
Het bewijs is inmiddels al vele keren geleverd, alle onderzoeken wijzen dezelfde kant op: een puzzel maken is goed, maar als je echt iets voor je geestelijke en lichamelijke gezondheid wil doen, voeg je er een bewegingselement aan toe.
En wat is er nou leuker dan het samen te doen? En dan ook nog op muziek waar je meteen vrolijk van wordt?
In het kader van de Amsterdamse Sportweek biedt SalsaClub Adam Noord een GRATIS mini cursus Salsa voor 55+ ers aan (ben je wat jonger, of veel ouder? Van harte welkom!)
Je maakt kennis met diverse Zuid Amerikaanse ritmes als Salsa, Bachata en Merengue en de bewegingen die daarbij horen.
In 2 uurtjes leer je samen dansen!
Geef je wel van tevoren op, met of zonder partner, onder vermelding van naam, tel nummer en leeftijd (we verklappen het aan niemand) via info@salsasirena.nl.
We geven 2x een mini cursus, op 18 september in Buurtkamer Kadoelen en op 23 september in Het Middelpunt, beide in Amsterdam Noord.
Als je 2x wil komen mag dat ook.
Klik HIER voor de adressen van de locaties.